AATON DIGITAL
MOHAVE TECHNOLOGY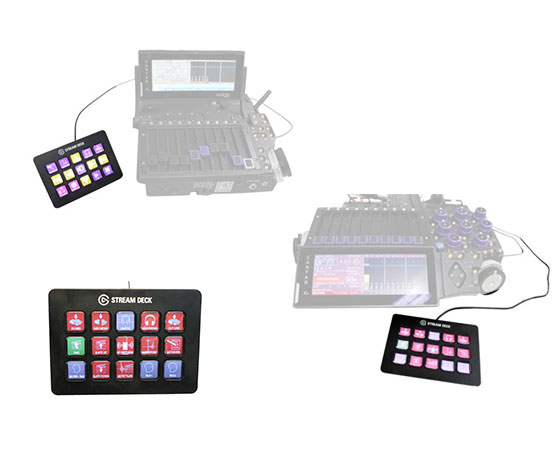 Elgato Stream Deck
Key Features
Starting with firmware version 3.500.C1 or higher, the Aaton-Digital CantarX3 and CantarMini sound recorder-mixers integrate a new level of control with 15 LCD keys.
It gives access to more than 600 self-explanatory graphical buttons, addressing, with effectively laid-out profiles, each and every menu and function key of both recorders.
Install this new fee based licence to open a whole new way of using your Cantar with quick and easy access to tasks that may have required two or more selections or operations using the embedded controls.
No setup needed, simply plug Stream Deck onto one of the USB ports and enjoy a refreshing and colorful interface.